DELICIOUS vegan Bistro Mo – So 11.30 – 21.00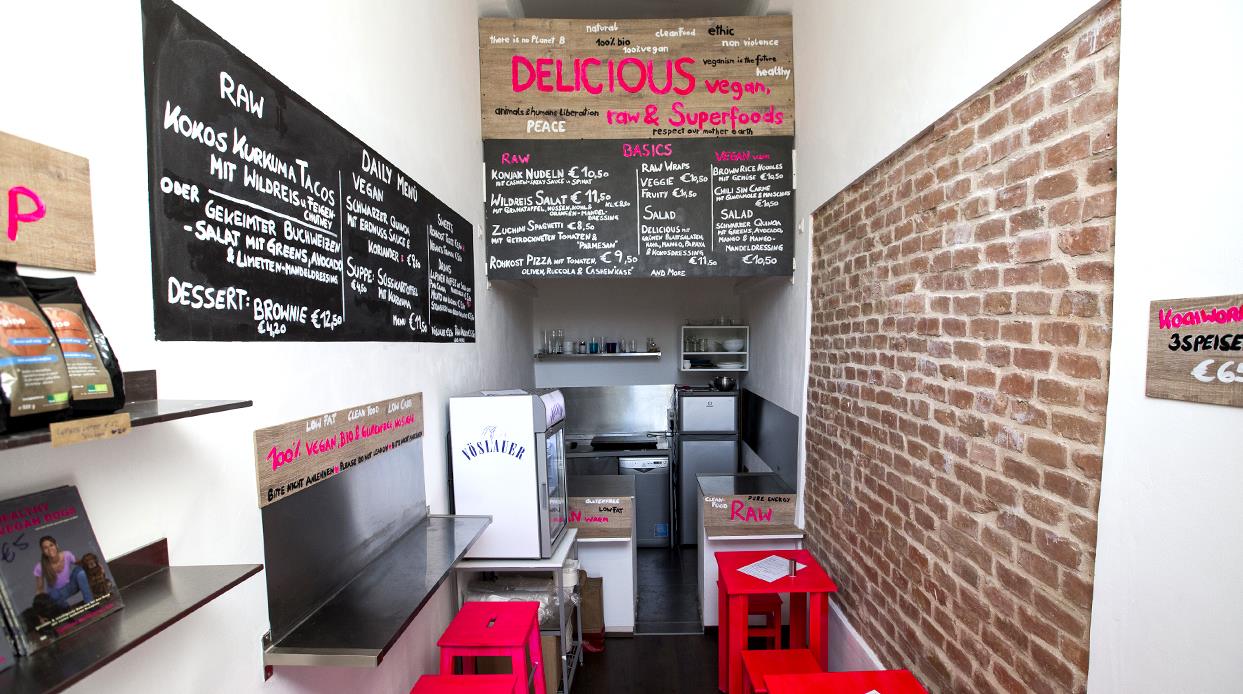 reine, creative & gesunde Nahrung in bester Lage in Wien, direkt am Naschmarkt!
bio, vegan, Rohkost, Superfoods, Smoothies, kein Zucker, glutenfrei, clean Food
Das Delicious liegt in der hippsten Lage in Wien und im besten Teil davon direkt beim Naschmarkt und verzaubert die Gäste mit exklusiven, kreativen & sehr gesunden Köstlichkeiten an modernen veganen Speisen.
Pure, creativ, healthy & clean Food, in the best neighborhood of vienna, direct by Naschmarkt! Organic, vegan, raw vegan Food, Superfoods, Smoothies, No sugar, gluten-free, clean Food. The Delicious is placed in the hippstest location in Vienna & in the best part of it. It charms its guests with its exclusive, creative & highly healthy delicacy on modern vegan dishes. open Mo-Su 11.30 – 21.00
organic, vegan, raw, Superfoods, Smoothies, glutenfree, clean Food, Catering, Take away

 Kontakt
Tel.: +43 (0) 677 617 033 72
1060 Wien, linke Wienzeile 22 GL 3
Email: office@delicious.or.at
Web: www.delicious.or.at
Facebook:  https://www.facebook.com/Delicious-vegan-Bistro-1636588883229823/
Bitte scheiben Sie ein Email oder rufen Sie für eine Reservierungs-oder Cateringsanfrage an.
Please keep in contact for Reservations or Catering