Martina Luke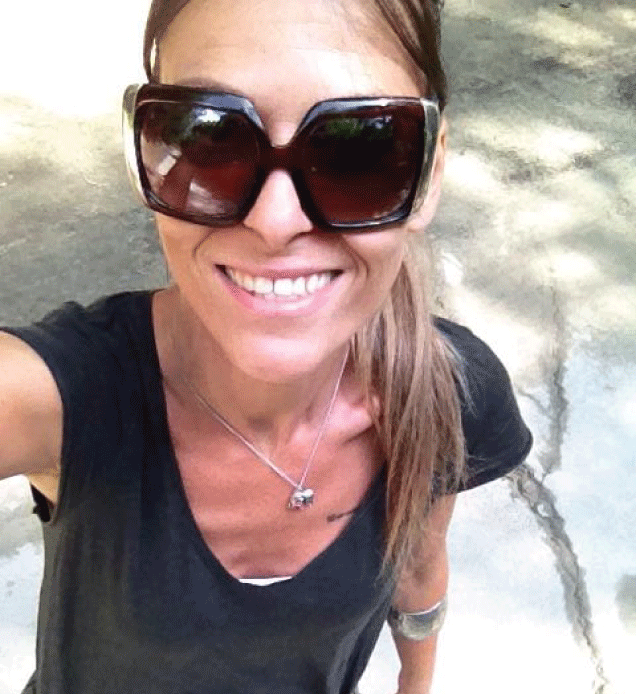 Martina Luke ist ethische Veganerin & lebt vegan straight edge (vegan, kein Alkohol, keine Zigaretten, keine Chemie). Sie hat im Herbst 2015 ihr erstes veganes Bistro, ein Mikrobistro in Wien am Naschmarkt eröffnet, einer absoluten hippen Mainstream Gegend, super frequentiert, voll mit nichtveganen Restaurants, ein Hotspot in Wien im Zentrum der City. Nach 3 Jahren änderte sie den Standort in den alternativen, hippen 7. Bezirk und ….
Davor war sie 18 Jahre lang Immobilienmaklerin, nach der Maklerprüfung mit eigener Firma. Sie vermittelte in der langen Zeit erfolgreich viele Wohnungen, Top Dachgeschosswohnungen und Zinshäuser an Käufer wie zb Bankdirektor, Oberstaatsanwältin, Polizeichef, Bauträger, Rechtsanwälte, Schauspieler, Künstler, Unoangestellte usw.. Seitdem sie Veganerin 2012 wurde drehte sich alles nur mehr um ihre neue Lebensweise.
Die vegane Lebensweise beruht nicht nur auf Ernährung, sondern beinhaltet die Ablehnung der Tierausbeutung, der Umweltzerstörung und Welthungerproblematik!
Die Website ist eine eigene Initiative von Martina Luke mehr Menschen die positiven Aspekte der veganen & negativen der nichtveganen Lebensweise näher zu bringen sowie einen liebevolleren und verantwortungsbewussteren Umgang mit Tieren zu haben.
Martina Luke is an ethical vegan & lives vegan straight edge (vegan, no alcohol, no cigarettes, no chemistry). In autumn 2015 she opened her first vegan bistro, a micro bistro in Vienna on the Naschmarkt, an absolute hip mainstream area, very frequented, full of non-vegan food, a hotspot in Vienna in the center of the city. After 3 years she changed the location to the alternative, hip 7th district and

Prior to that, she was a realtor for 18 years, after a brokerage examination with her own company. In the long run, she successfully brokered top floor apartments and apartment blocks to buyers such as bank director, chief prosecutor, police chief, developers, lawyers, actors, artists, UNO employees, etc. Since she became a vegan in 2012, everything revolved around her new way of life.
The vegan lifestyle is based not only on the diet, but includes the rejection of animal exploitation, environmental degradation and world hunger problem!
The health bonus is then given as a gift.
The website is Martina Luke's own initiative to bring more people closer to the positive aspects of the vegan & negative nonvegan way of life and to have a more loving and responsible use of animals.
DELICIOUS vegan BISTRO
reine & gesunde Nahrung in Wien, direkt im Zentrum im 7.Bezirk, in einer hippen Lage. 100% vegan, Rohkost, Superfoods, Smoothies, glutenfrei, clean Food, kein Zucker, Catering, Take away, Kochworkshops
offen: Mo – So 11.30 – 21.00
Pure, creativ & healthy Food, in a fancy Area of Vienna, direct in the Center in 7th. 100% vegan, raw vegan Food, Superfoods, Smoothies, no sugar, no chemistry. Super healthy, gluten-free, clean vegan Food, Catering, Take away, Cook Workshops. It charms its guests with its exclusive, creative & highly healthy delicacy on modern vegan dishes.
DELICIOUS offers 100% vegan, raw Food, creative, modern, really healthy & clean food with intelligent, natural & pure ingredients, raw vegan Food, superfoods, smoothies, raw cakes & cookies. Daily open 11.30 – 21.00
DELICIOUS offers:
♡ raw black Quinoawrap with Beet Root Spaghetti, Avocado, Arugola Salad (Rocket Salad), Pomegranate, Almondcream & Pesto
♡
vegan Pizza with selfmade Cashewmozzarella
♡ Rice Noodles Bowls

♡ 3x Quinoa with Peanutcream & Sweetpotatoespaghetti, Arugola, Avocado, Pesto

♡ Raw Salad with Arugola, Avocado, Sweetpotatoespaghetti, Pesto, Pomegranate & Almond-Balsamicodressing