give people healthy & delicious vegan food that they feel good with you and keep coming back ♡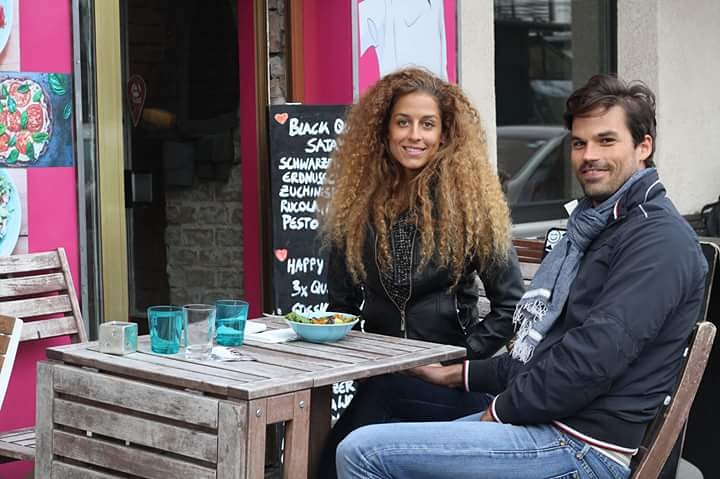 EN Learn how your guests feel comfortable in your restaurant and come back. These many international people are looking for really good vegan food and know an international level of worldwide vegan restaurants with modern food, quality, style, ambiance and creative food. I will help you to enchant your guests in your magic place so that they feel good in the restaurant with you and are sure that they have chosen the right restaurant and come back again and recommend you. Look at how many international guests I've had in 3.5 years as an Apioneer vegan restaurant at a time when veganism is not mainstream. These people supported me and I gave them good vegan food. Many guests have been inspired by me, recommended me in blogs, told about me and spread the vegan message. I have encouraged some of them to open their own restaurant, or they have told about me, and others have felt encouraged to open one after having had that desire for a long time
I AM HERE TO HELP YOU, TO SUPPORT YOU and to give you valuable tips so that you are well prepared for different situations. So you do not get discouraged and enjoy what you do. And that you spend your money on really important and use your time wisely. learn how to approach your guests, how to treat them and how to win without losing your value.
DE
Schau dir an, wie viele internationale Gäste ich in 3,5 Jahren als veganes Apioneer-Restaurant zu einer Zeit hatte, als Veganismus nicht Mainstream war. Diese Leute haben mich unterstützt und ich habe ihnen gutes veganes Essen gegeben. Viele Gäste wurden von mir inspiriert, empfahlen mich in Blogs, erzählten von mir und verbreiteten die vegane Botschaft. Ich habe einige von ihnen ermutigt, ihr eigenes Restaurant zu eröffnen, oder sie haben von mir erzählt, und andere haben sich ermutigt gefühlt, eines zu öffnen, nachdem sie dieses Verlangen schon lange hatten
ICH BIN HIER UM DIR ZU HELFEN, DICH ZU UNTERSTÜTZEN und Dir wertvolle Tipps zu geben, damit du gut vorbereitest bist für verschiedene Situationen. Damit du dich nicht entmutigen lässt und freude daran ahst was du tust. Und das du dein Geld für wirklich wichtiges ausgibt und deine zeit sinnvoll verwendest. lerne bei mir wie du auf deine gaste zugehst, wie du sie behandelst und du sie gewinnst ohne dabei deinen wert zu verlieren.
melde dich hier an für meinen online kurs "my own restaurant" damit du loslegen kannst deinen traum zu verwirklichen und andere menschen damit inspirierst